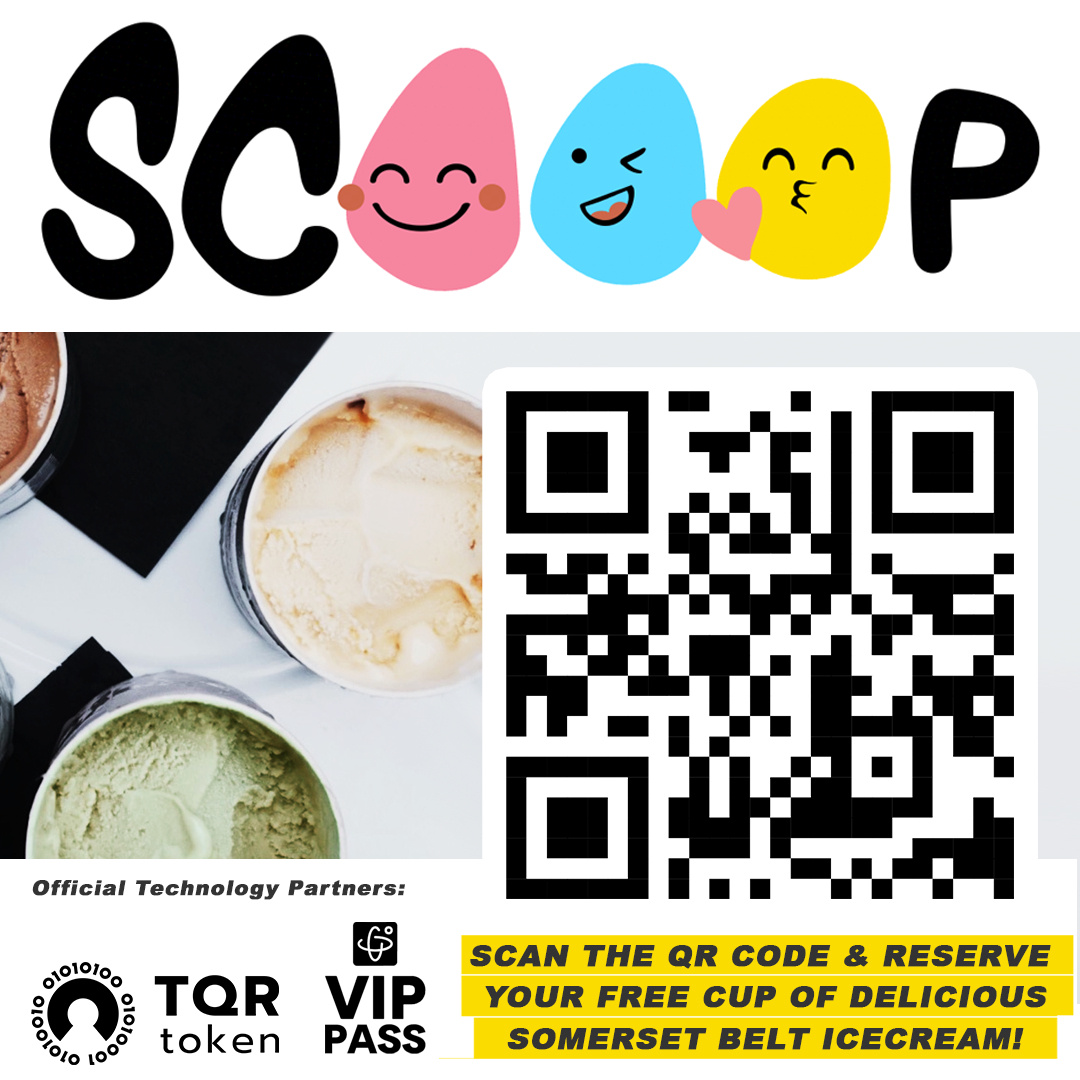 Scan the QR Code to RSVP & Read on to claim a FREE Premium Scooop!
Kickstart insightful conversations with friends over a free scooop of colourful delicious ice cream at Somerset Belt!
The pandemic has brought mental health to the forefront. The Singapore Youth Epidemiology and Resilience Study showed one in three youths aged between 11 to 18 years, has reported been internalising mental health issues such as sadness, anxiety, and loneliness.SCOOOP, by Colour Palette, is a project that combines cheerful colours and universally loved ice cream to spread happiness, and have these scoops distributed at youth-related events.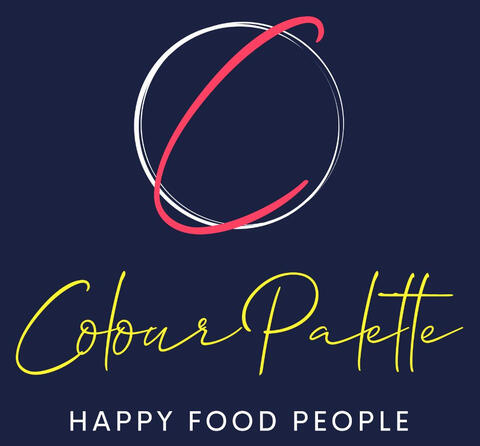 About us
It's Heartwork to SCOOOP ice cream.
Our vision is to connect friends through 'Happy-Food' and kickstart conversations as a means toward wellness. Feeling stressed? Talk to a friend over our colourful selection of ice cream. Pondering over the next big project? Yup, you've got it, everything works out better when you're feeling great and our scooop of delicious ice cream will get you there!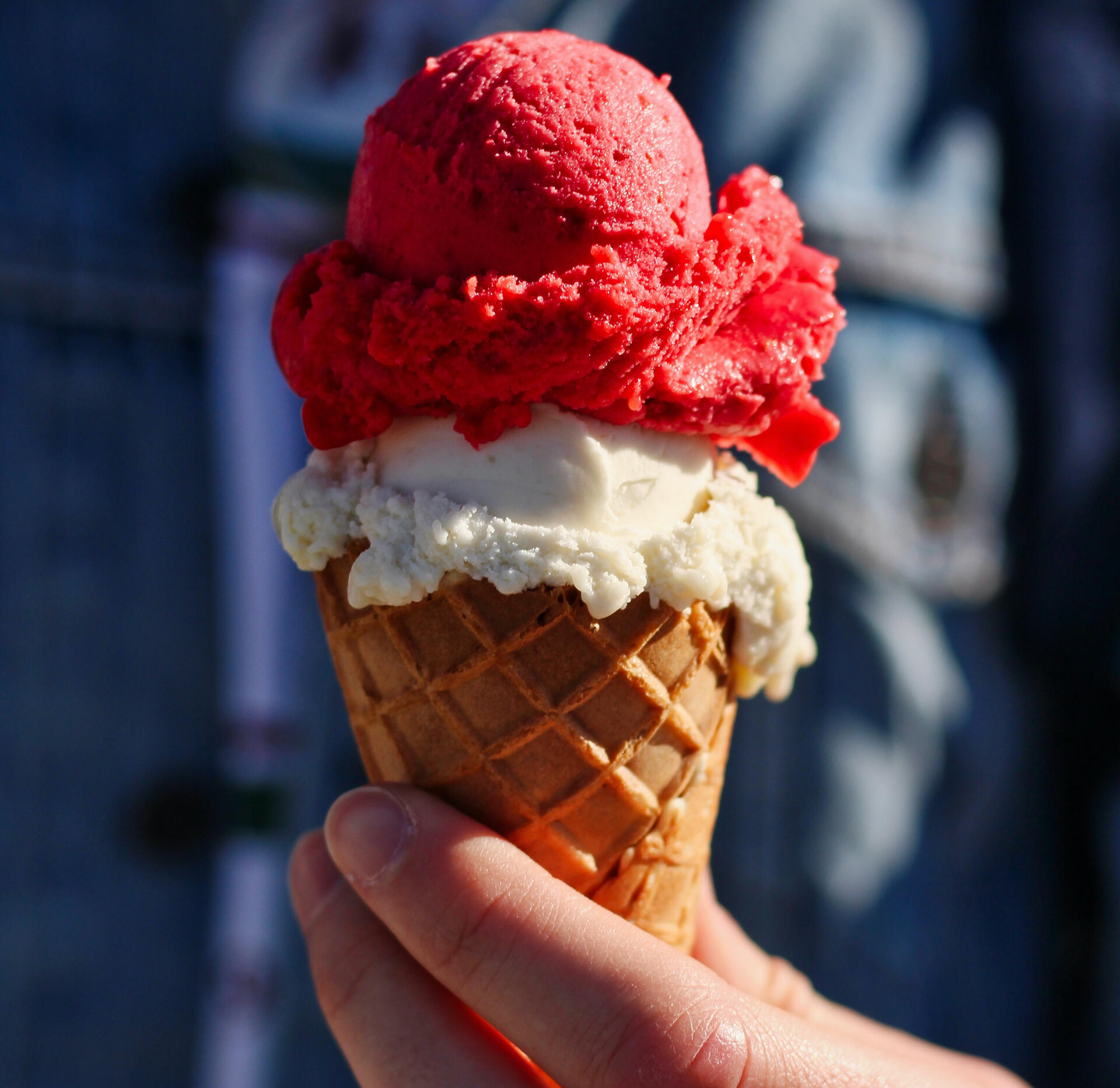 ---
The Challenge
Invite a Friend. Connect and Share a FREE Scooop!
It's a date! We're giving away 1000 FREE Scooop of ice cream to youths and your friends! Join our biggest-ever ice cream giveaway challenge and claim a taste of our unique 3x creations - The Somerset Belt Super Scooop!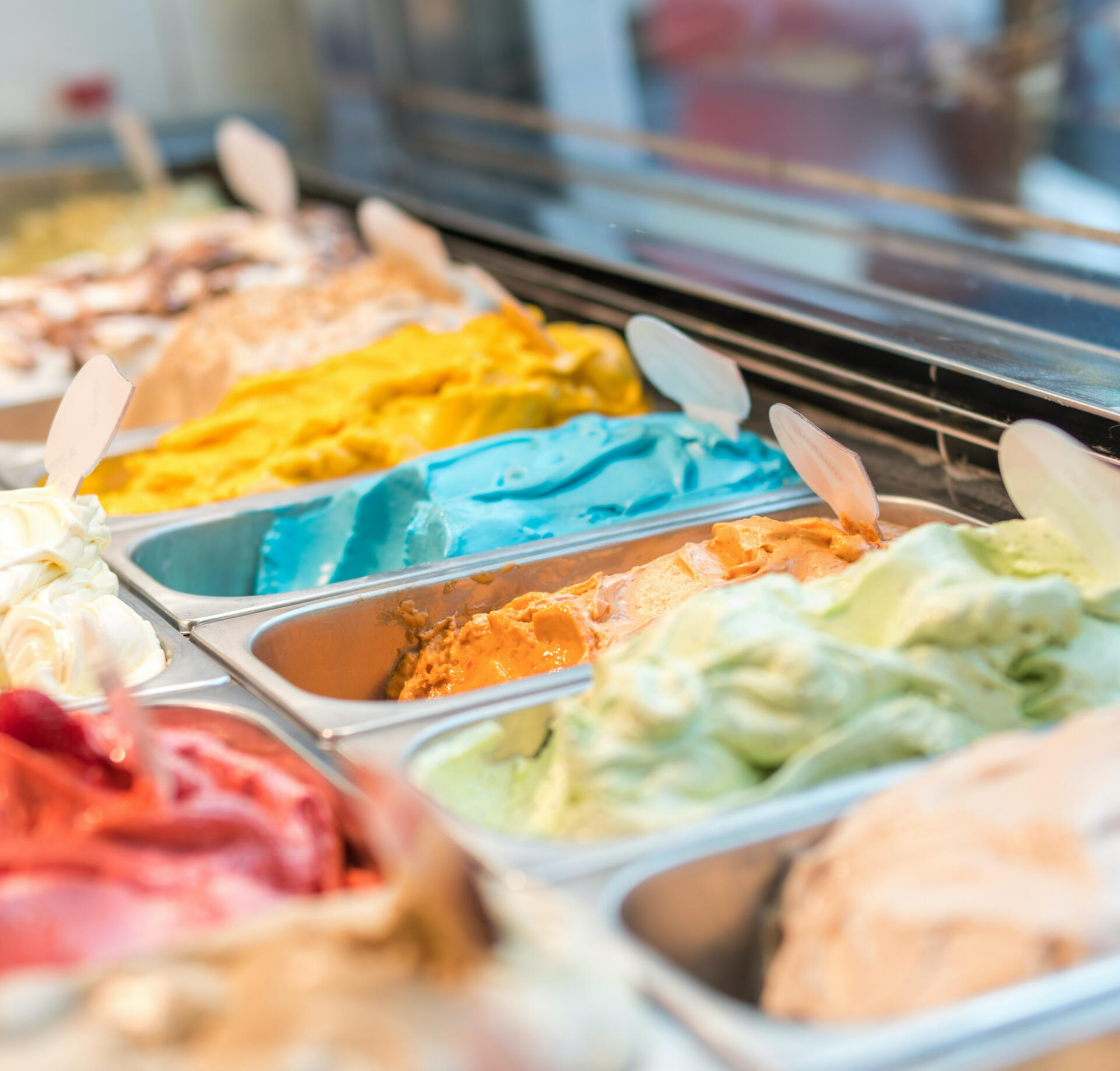 MASCOT KEYCHAIN (Coming Soon)
The Key to Success starts with a Mascot?
Extremely Super-Ultra-Rare and not available for purchase. Our Mascot Keychains are only given away during our pop-up events and contests to the most avid supporters. Unlock your key(s) to a chain of successes with your favorite Scooop personalities!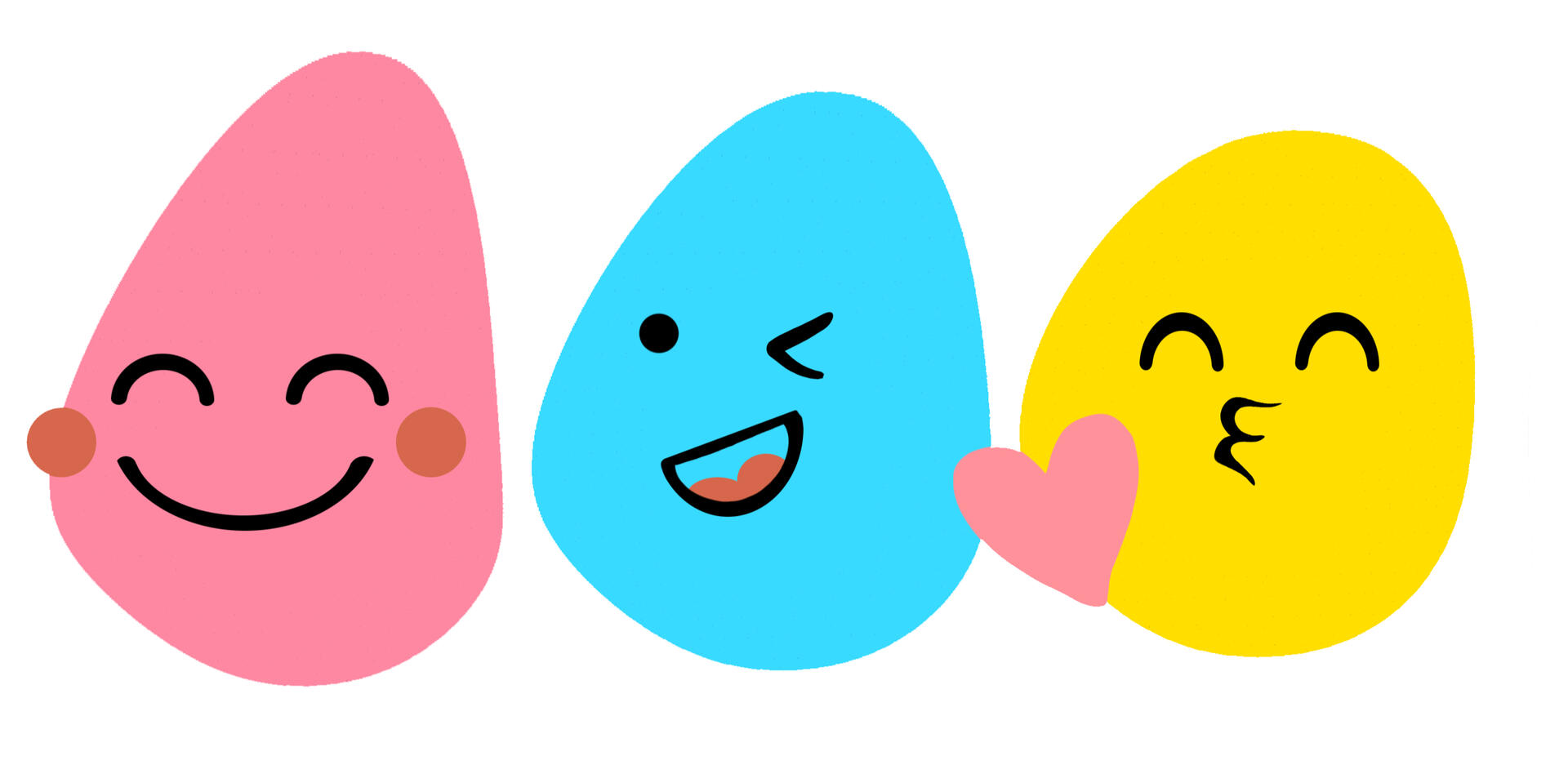 SNEAK PEEK-A-BOO
First Step towards Our Delicious Ice cream
Surprise surprise. It's not about the sneak peek at our flavors, but production production production. From the design of the sticker label, to the type of cups used, to decisions on including a mini spoon under the hood (lids) - it's about how our team can curate an engaging experience with you!
Click the buttons below to check out our Latest Updates & Engagements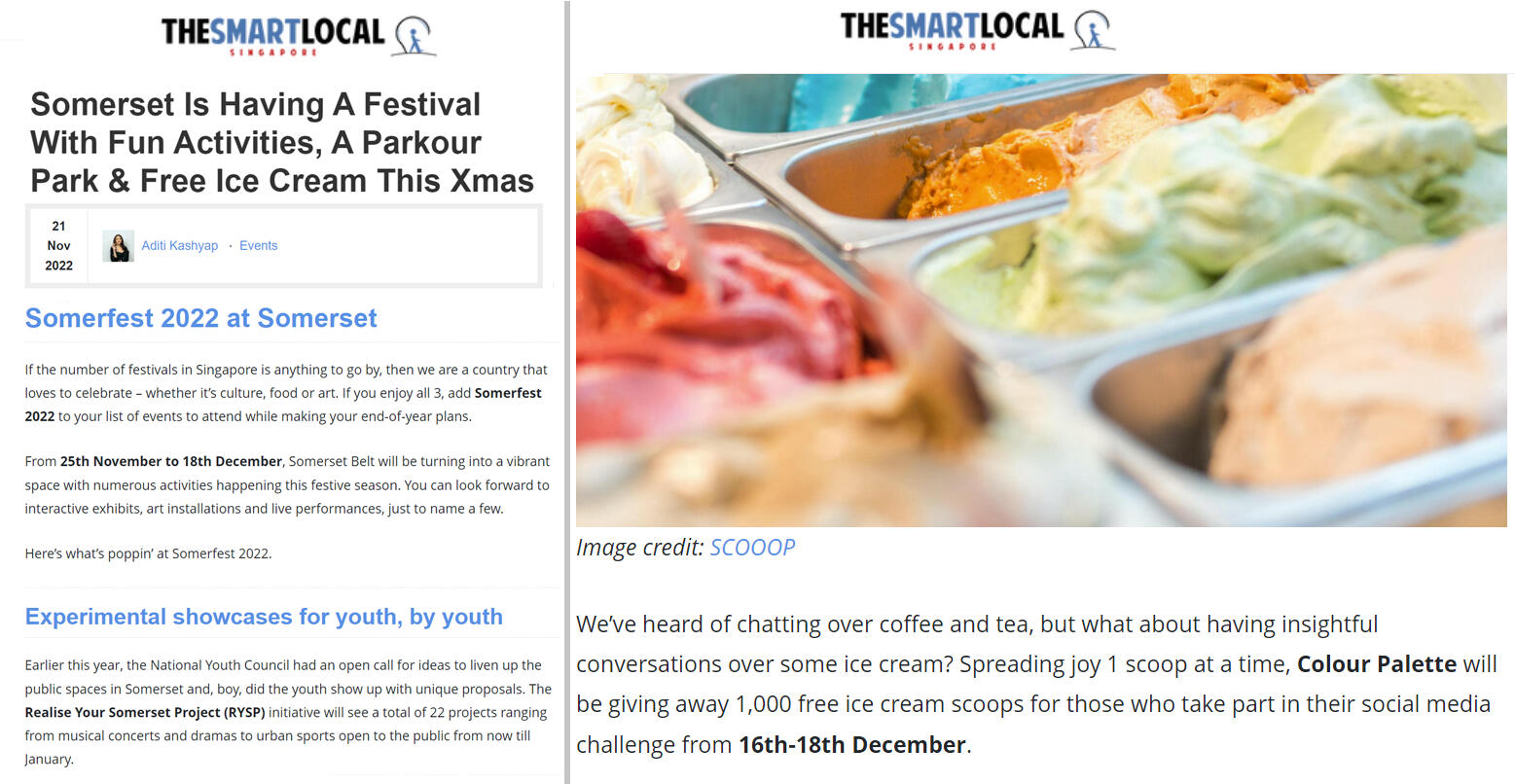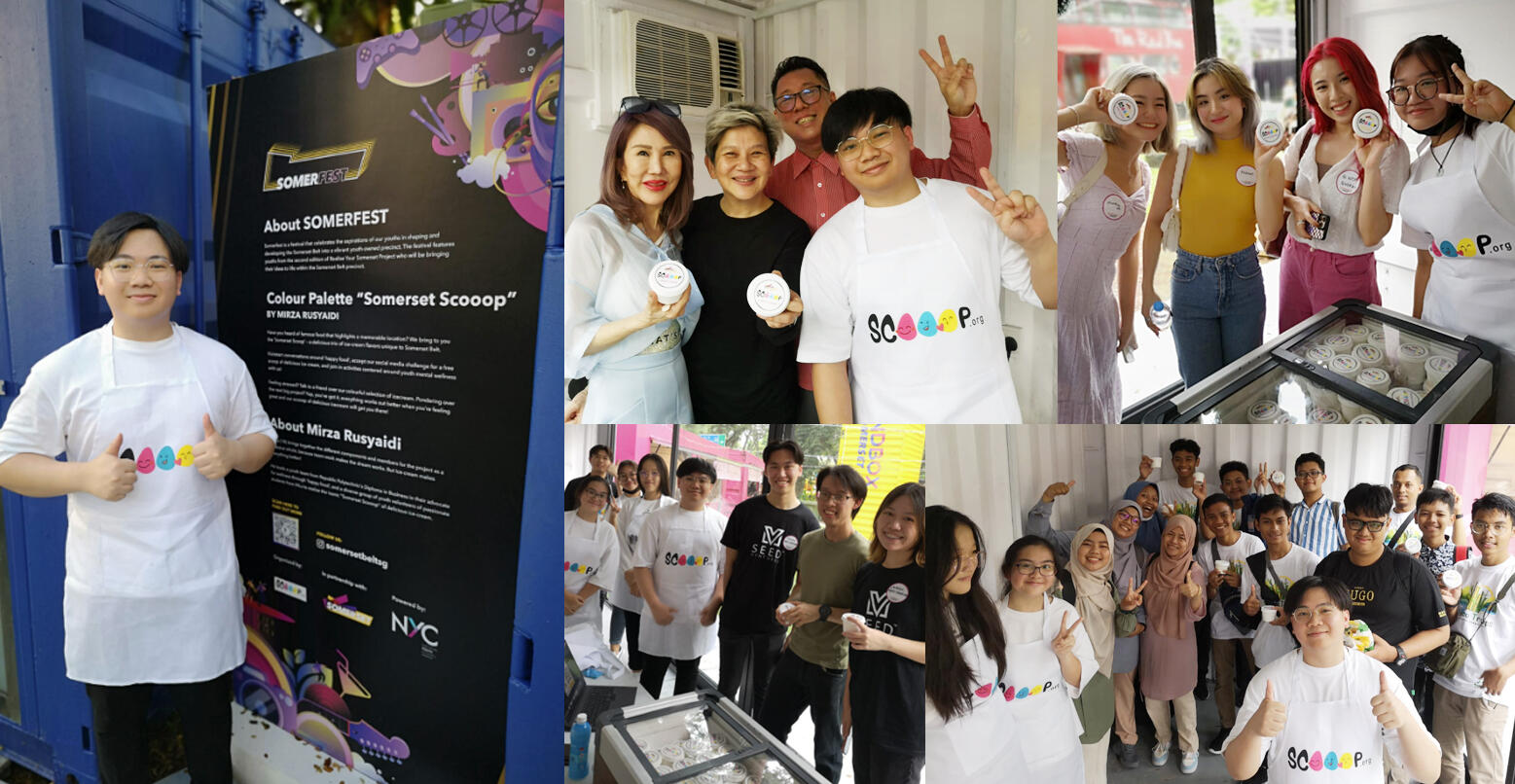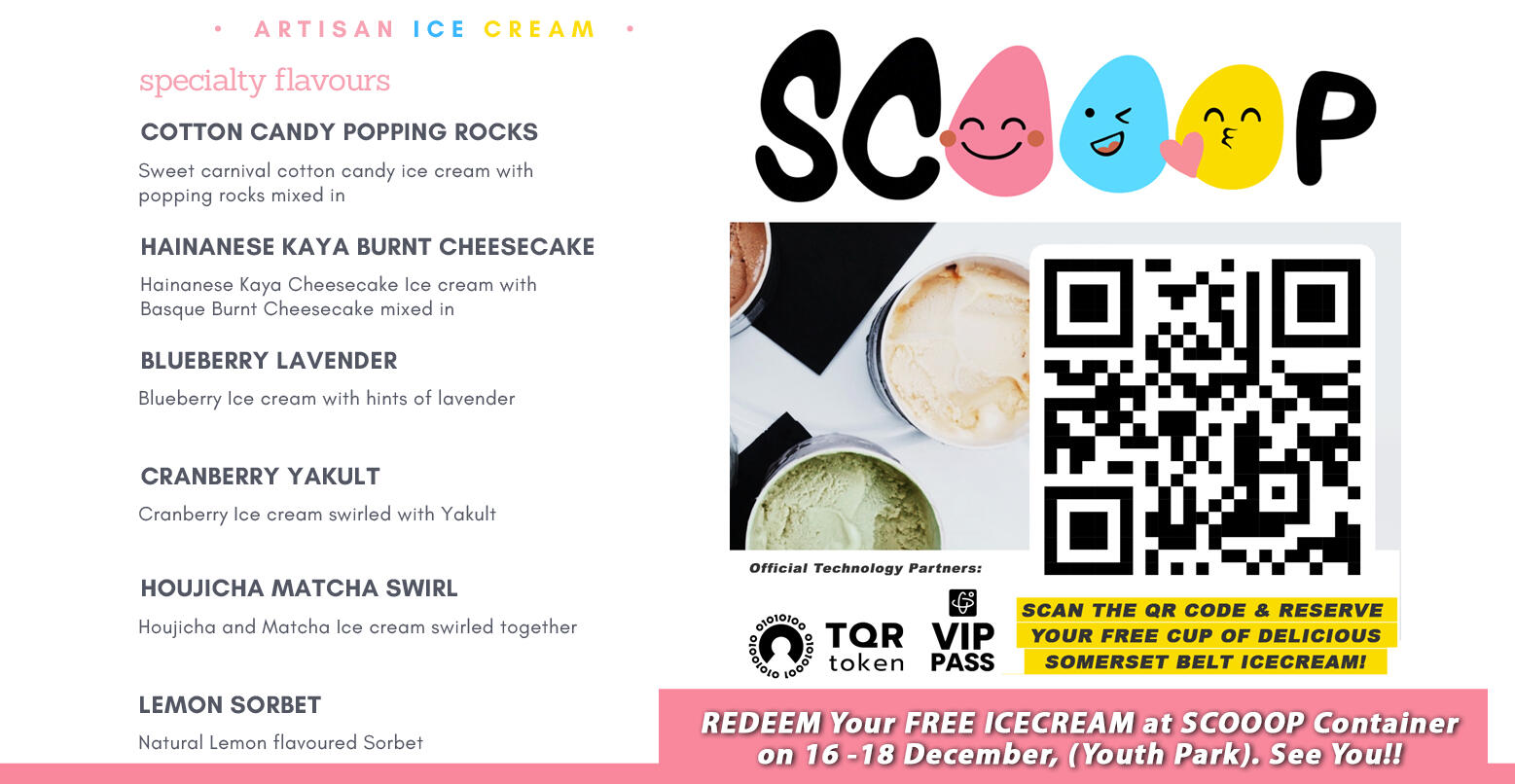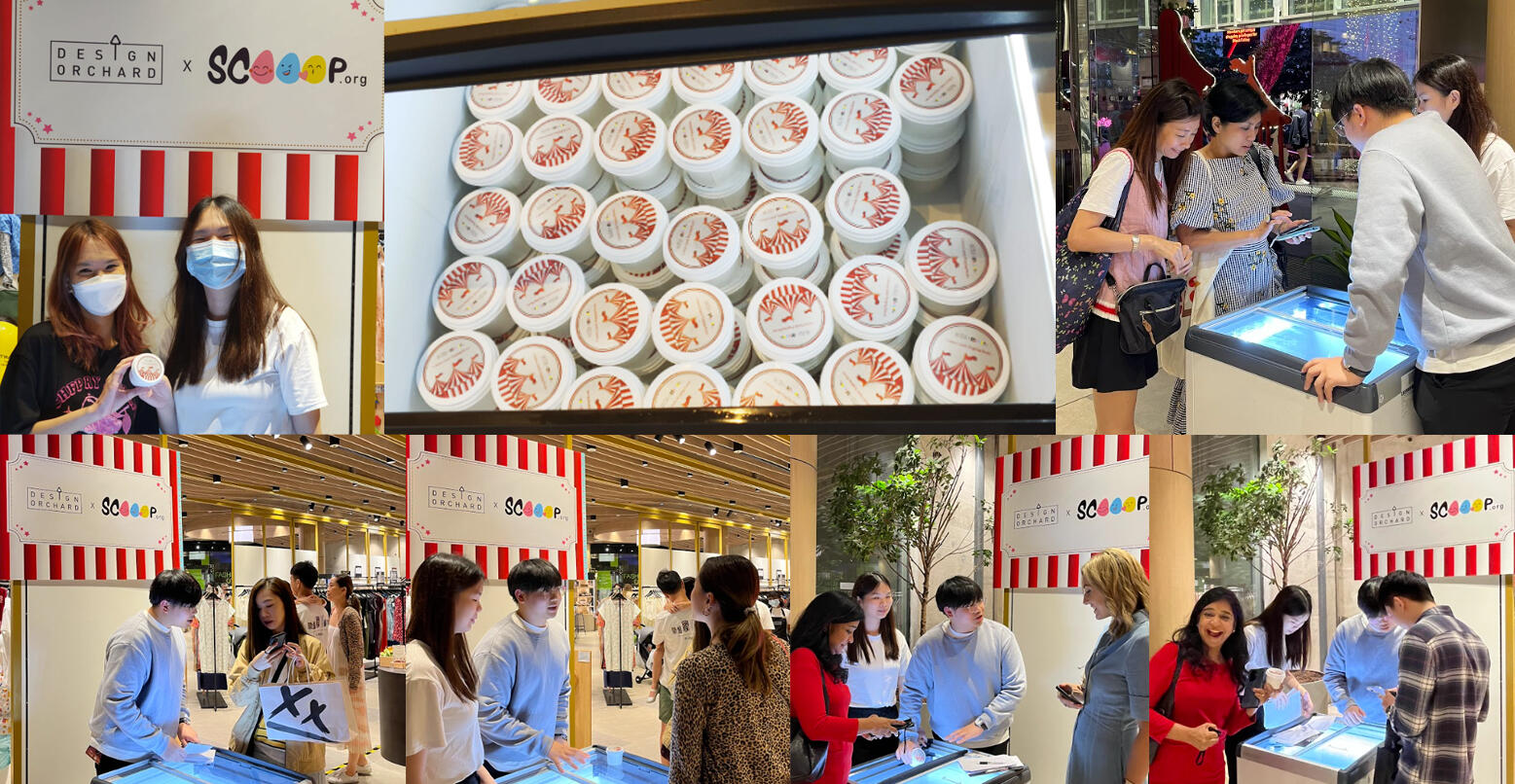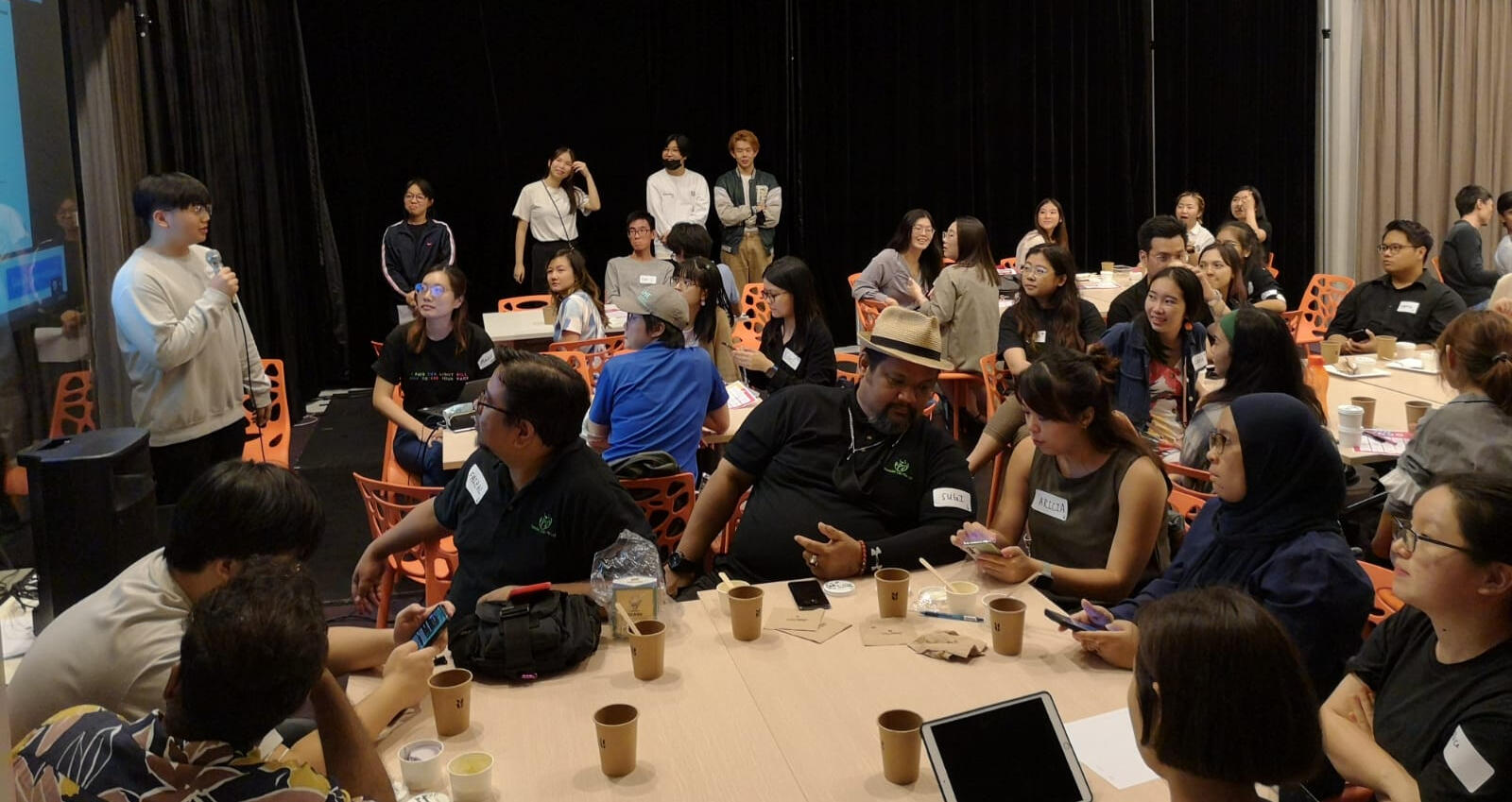 PARTNER with us
Whole-of-Community
Join us and play a part in the 'Happy-Scooop' movement. Contact us if you're thinking of starting a new CSR/Community project with an uniquely branded colour themed icecream that sparks joy.
All Rights Reserved 2022. SCOOOP.org.
THANK YOU FOR YOUR SUPPORT!
Co-Create An Icecream Flavour With Our Team!
SCOOOP provides an innovative and creative way for you to engage with your target audience (over happy food!). We specialise in the creation of customised icecream flavours that can meed your event theme, brand colours and celebrations! Contact us and find out how we can spark joy together.In the meantime, please check out our engagements below.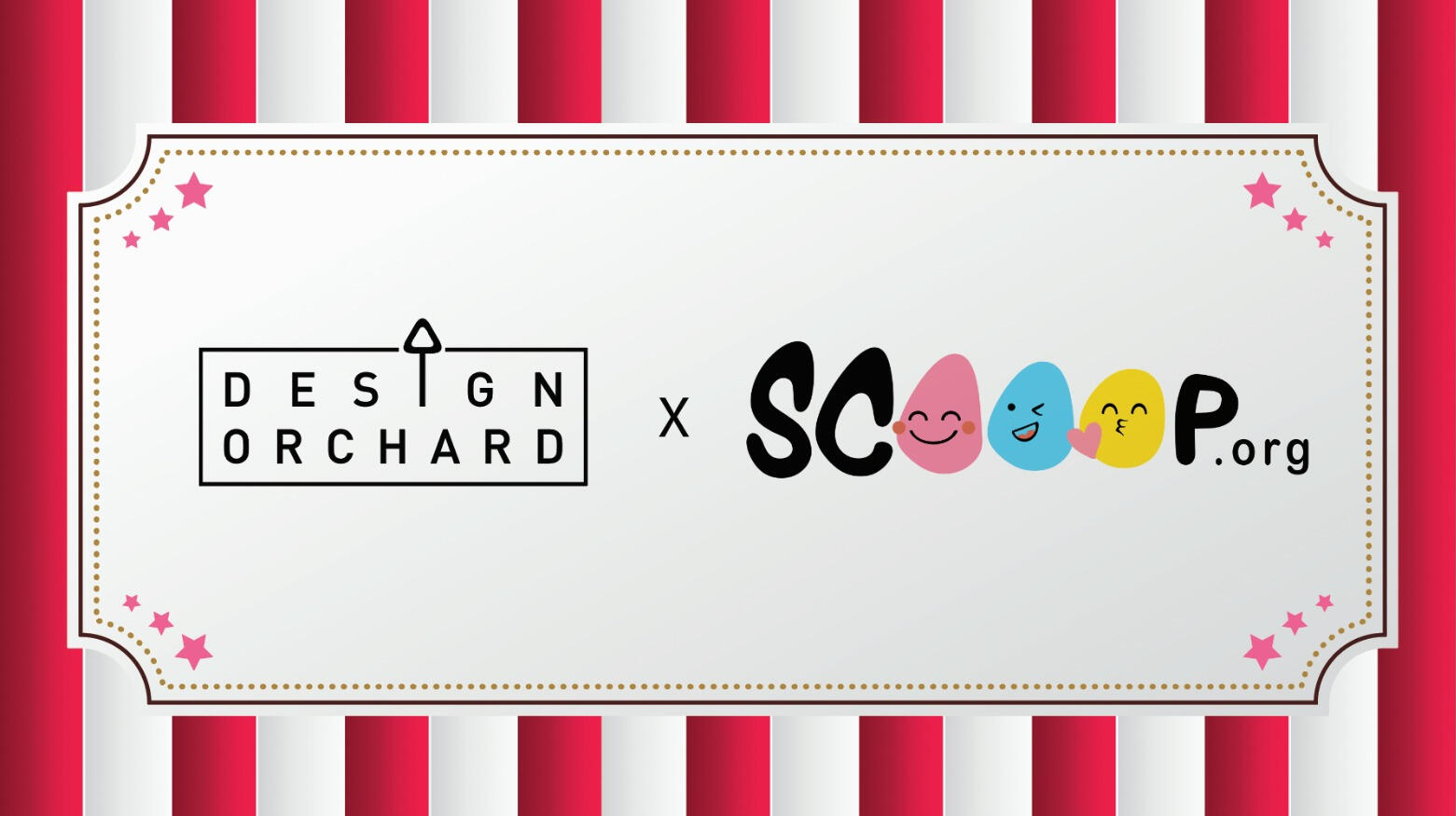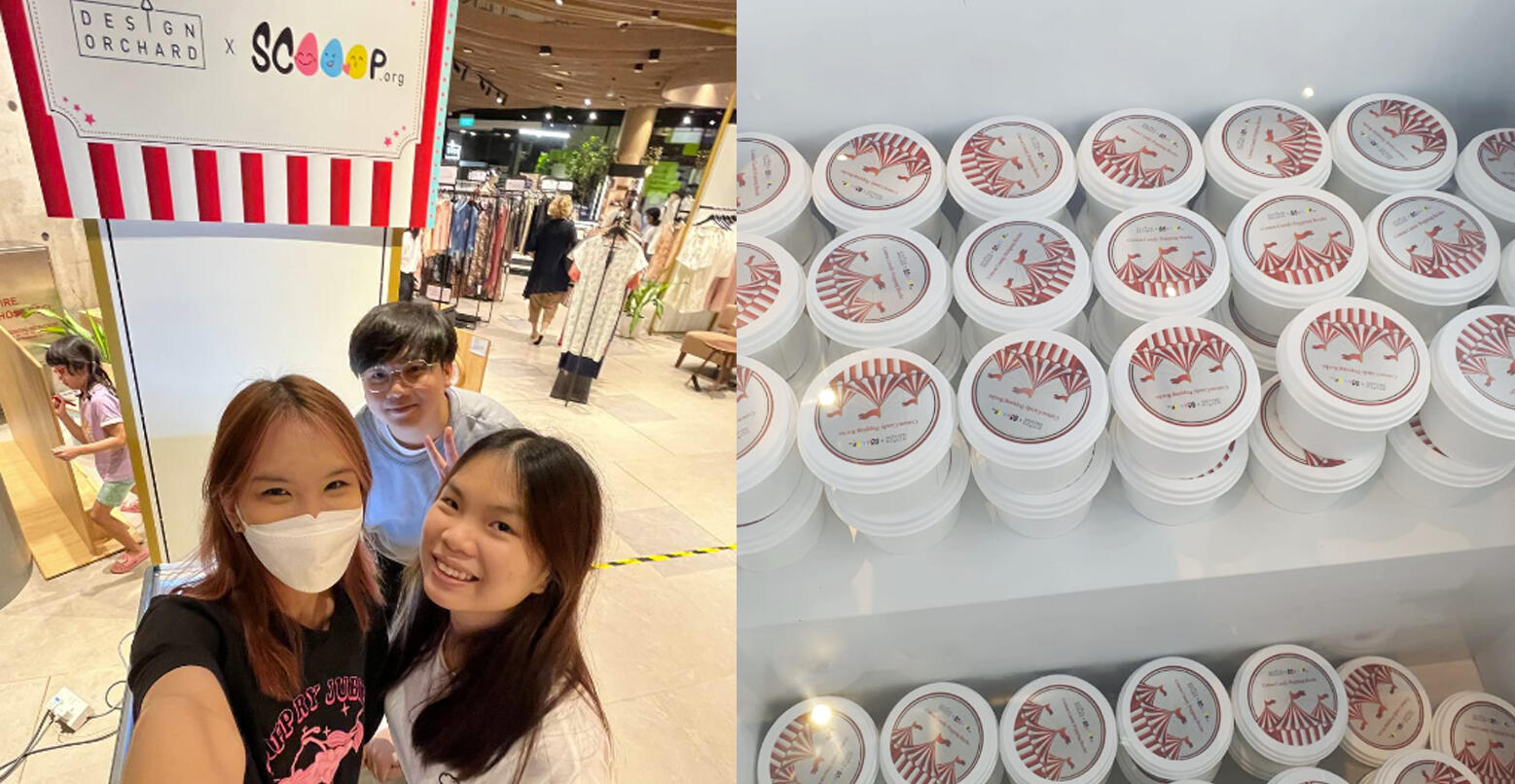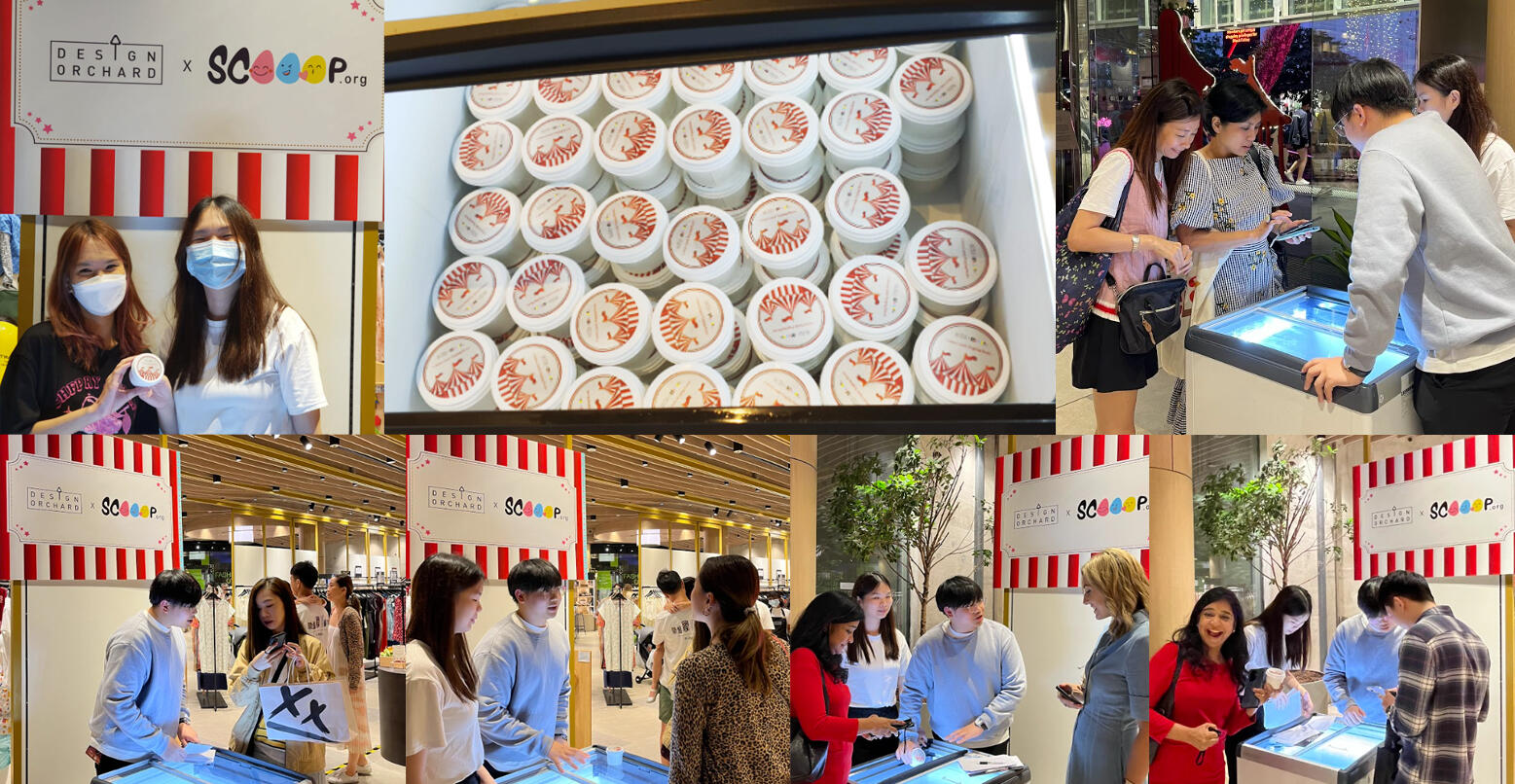 THANK YOU FOR VOTING!
Your Opinion Helps Make Amazing Icecream
You're superb! Would you want to join us as a SCOOOP Volunteer and taste-test amazing icecream and make them even better? If so, check back to our website and socials as we'll post the latest recruitment opportunities here!In the meantime, please check out our engagements with fellow taste-testers below.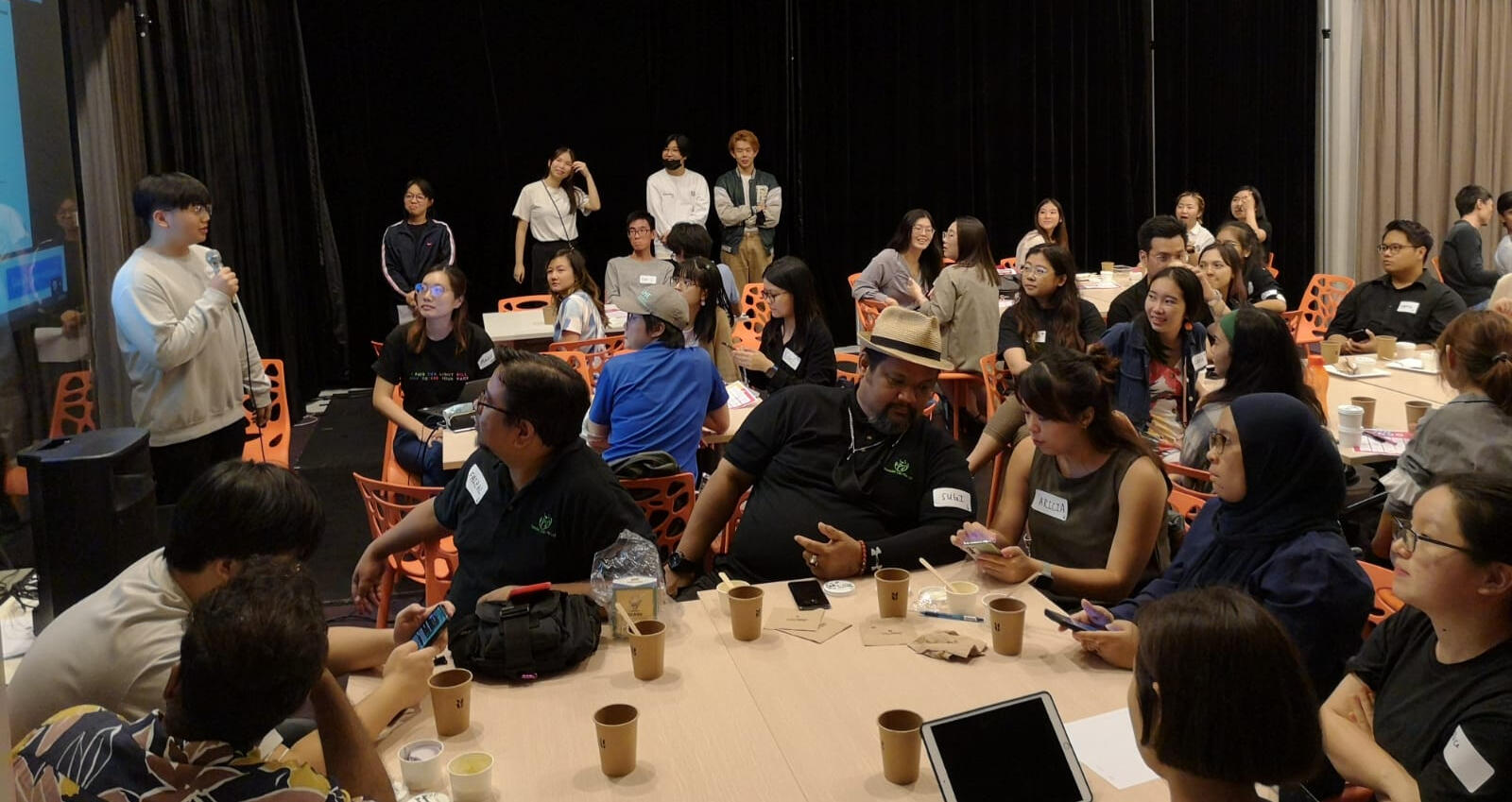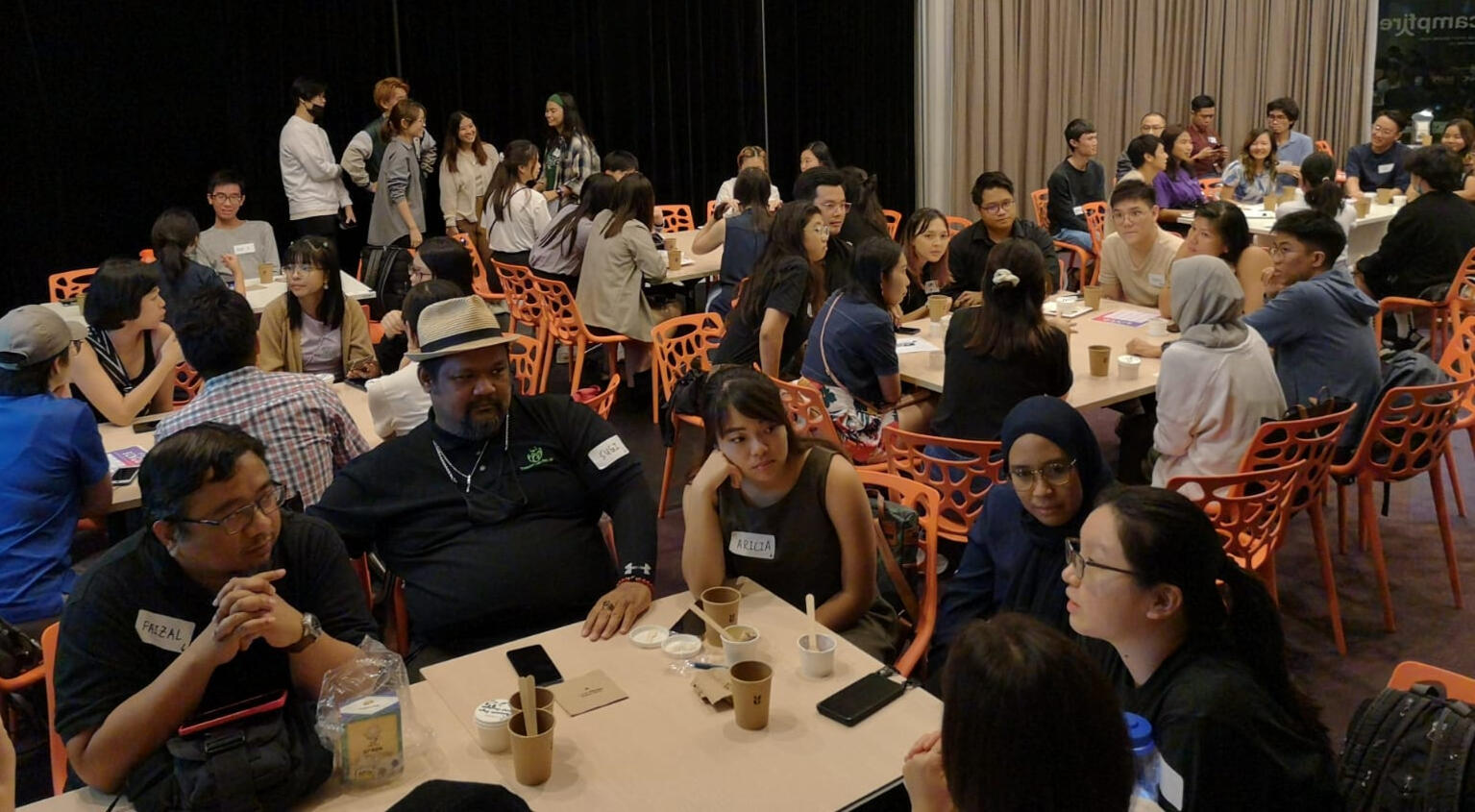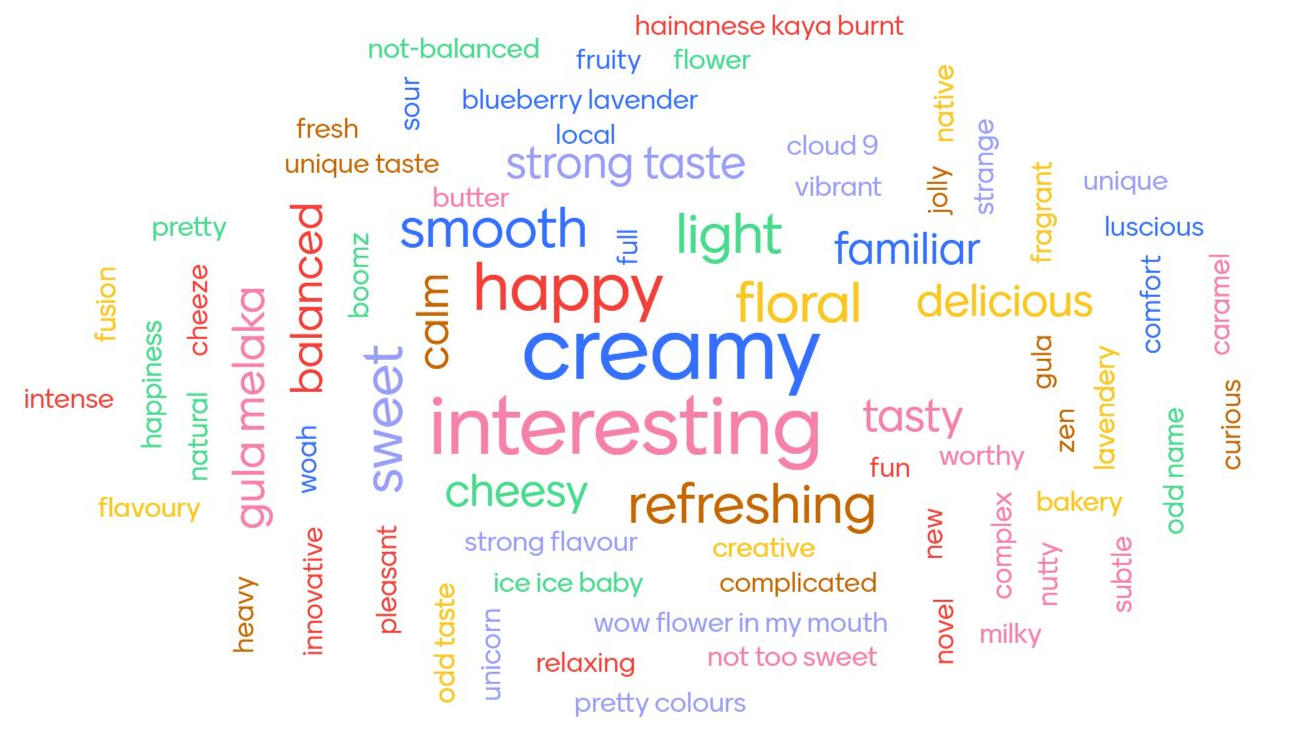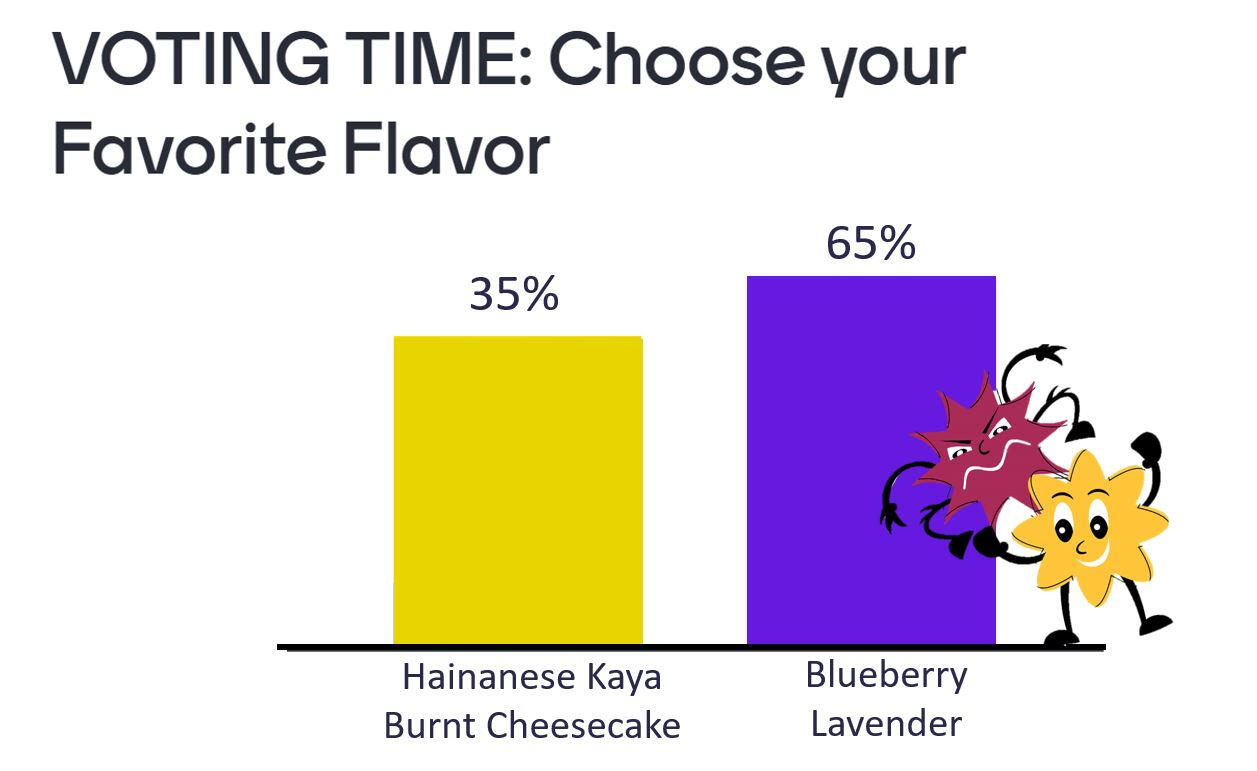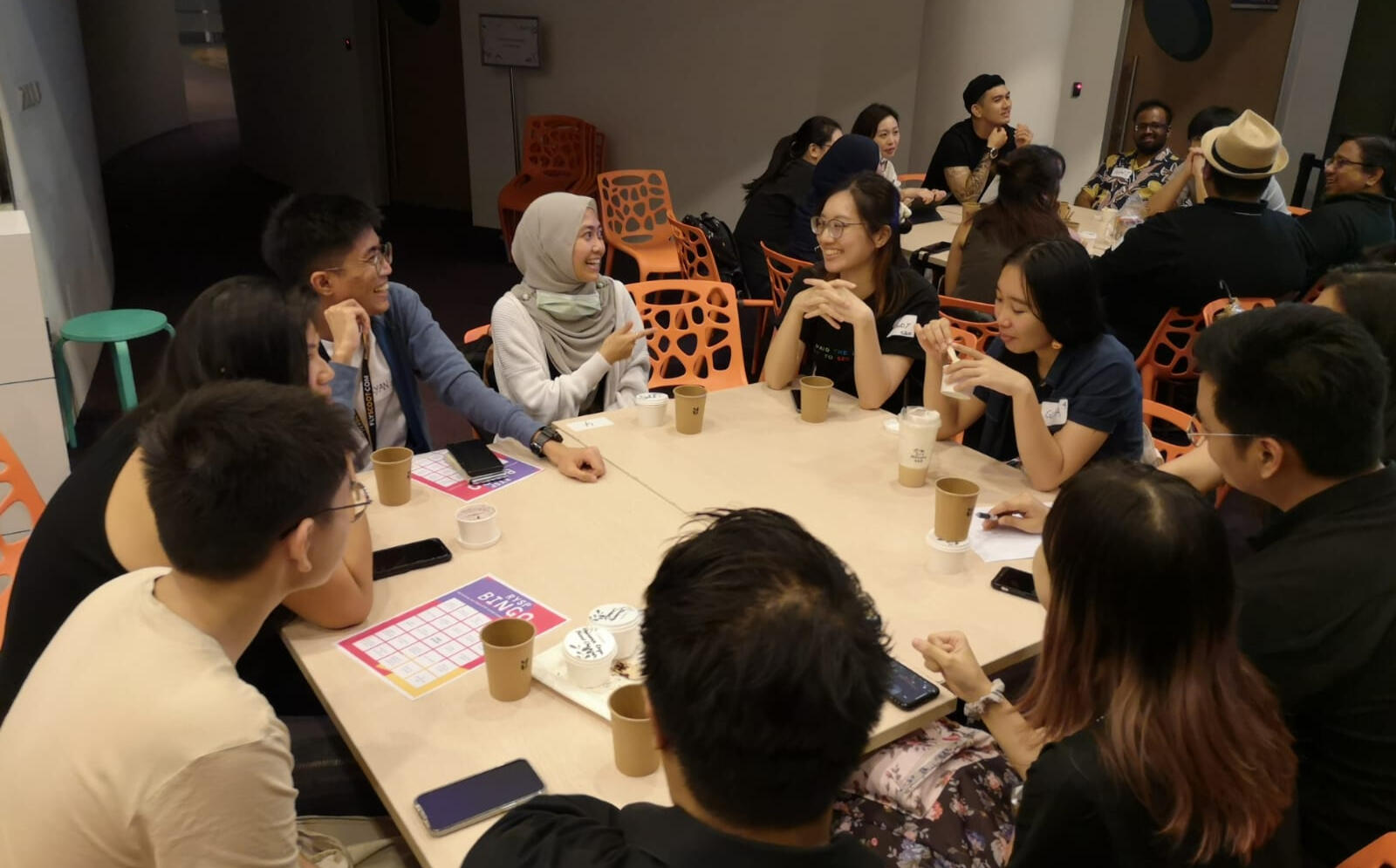 It's amazing what icecream can bring to a networking event with the youths. More work to be done to upgrade the unique local 'Hainanese Kaya Burnt Cheesecake' recipe, but the elegant-tasting 'Blueberry Lavender is a sure-win crowd pleaser!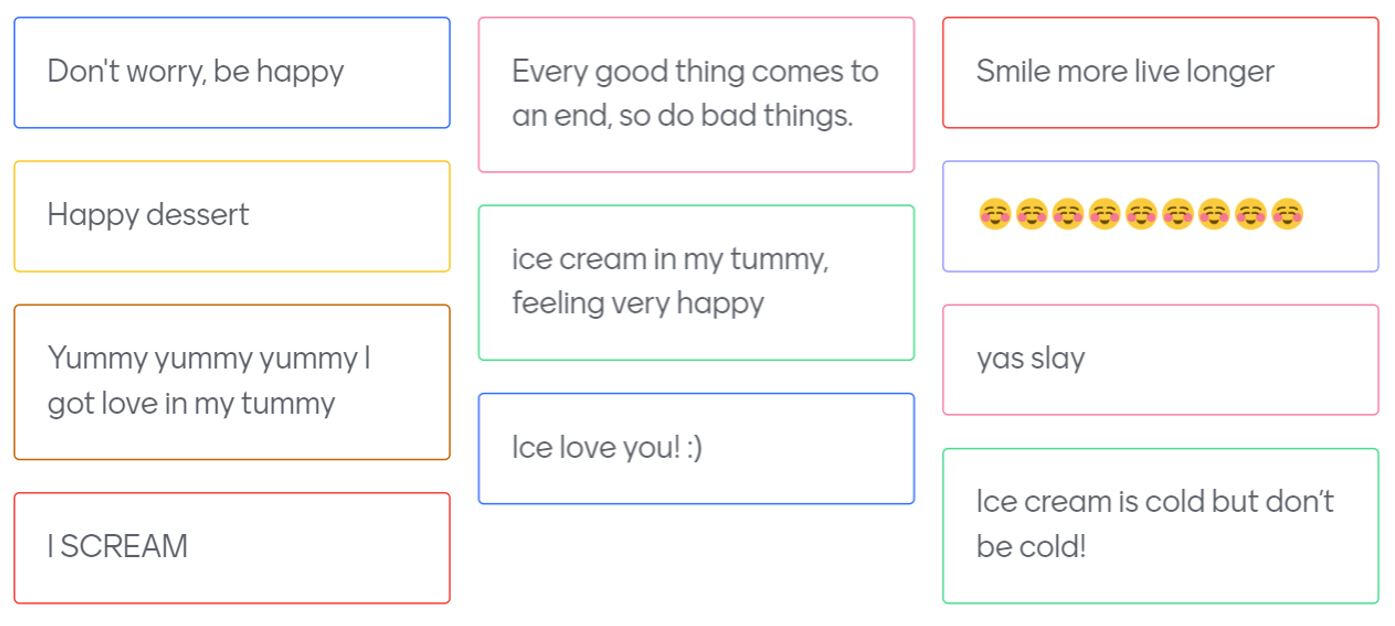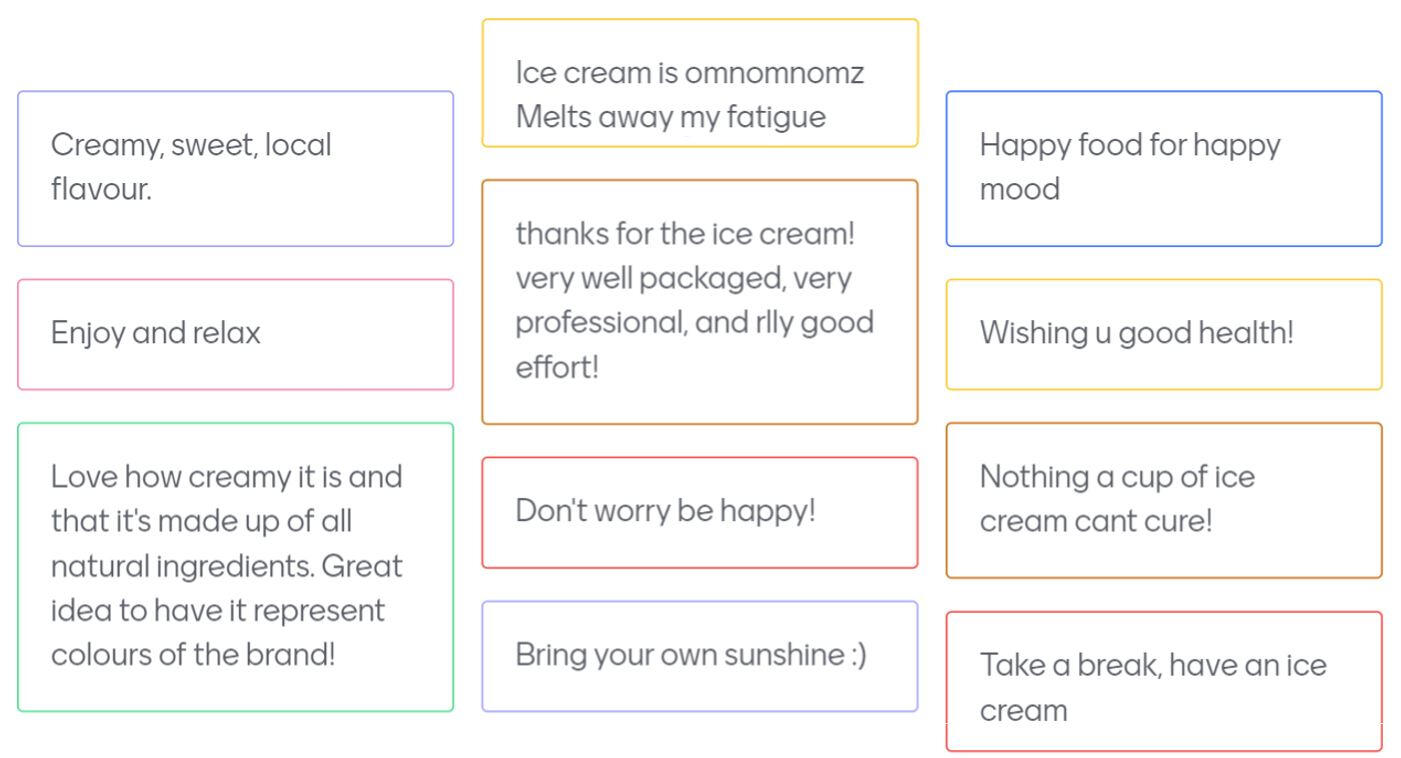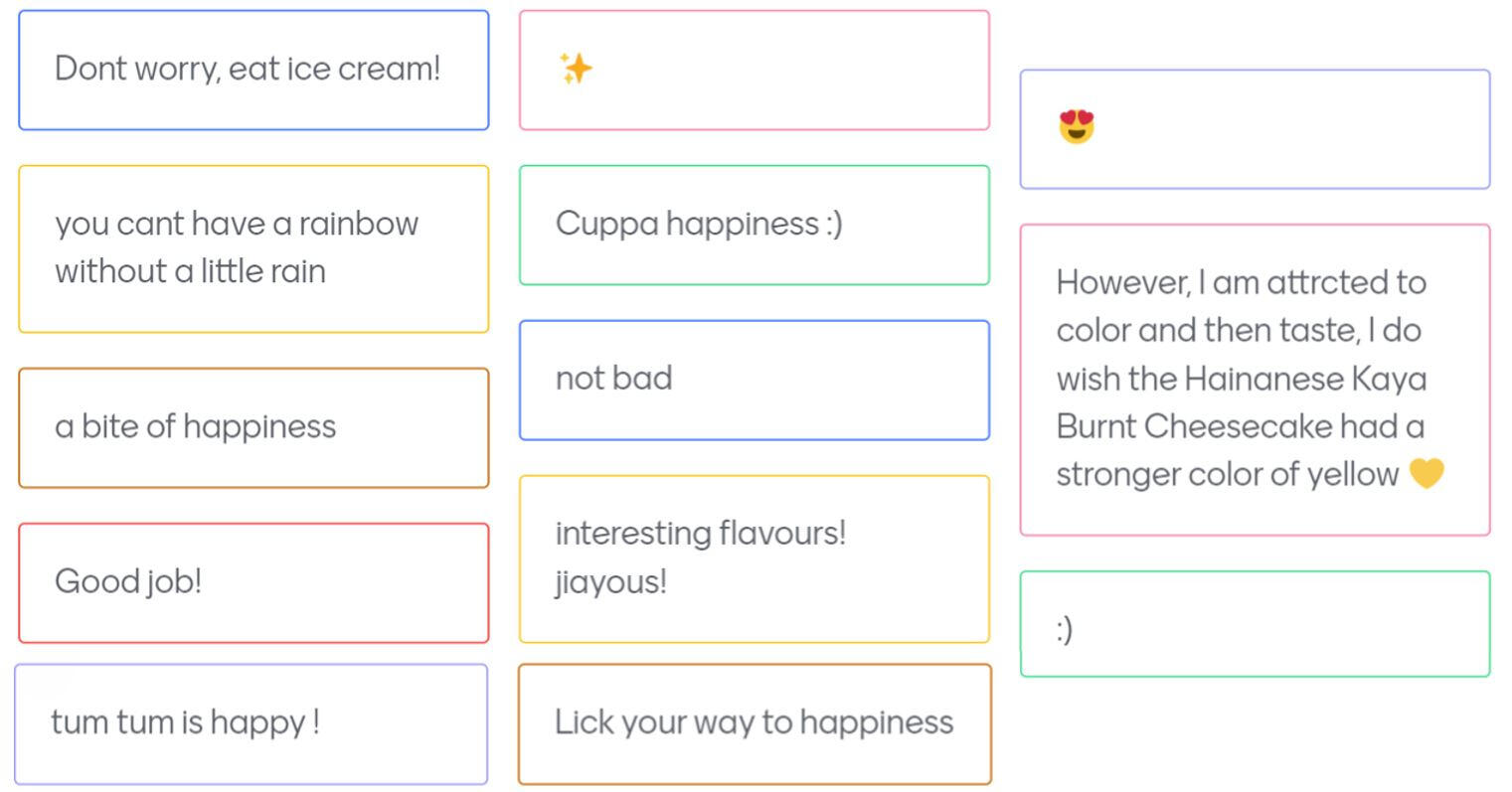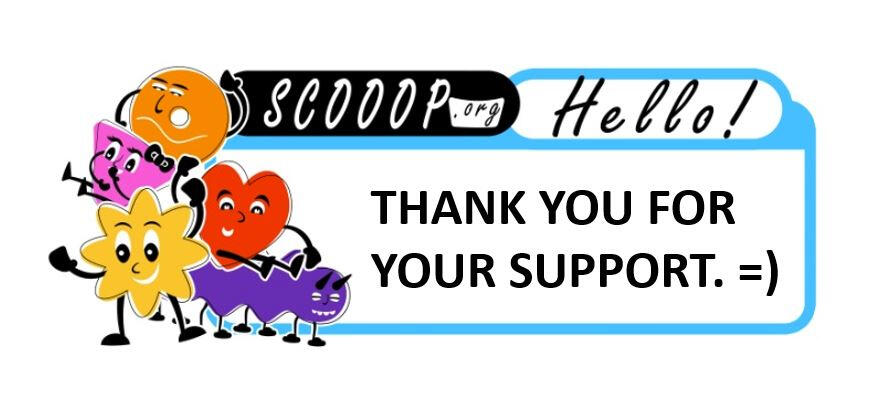 You've Reserved A Free Premium Icecream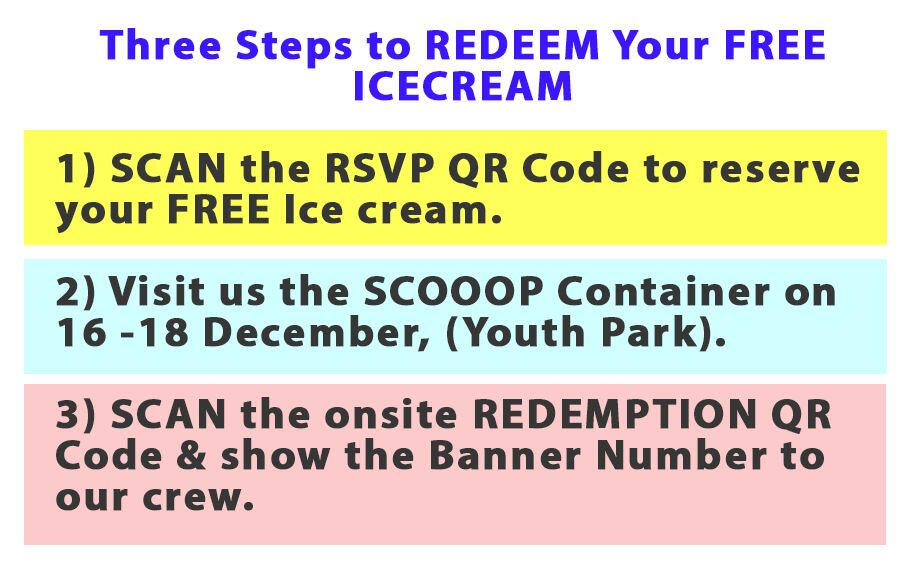 Save this INFO + Check back as we release more onsite redemption dates & locations
Amazing isn't it? This page will provide you with the most updated redemption instructions, so remember to bookmark or check back frequently!Detailed Instructions on how you can claim your free Icecream.
1) Bring along the mobile device that you've used to reserve your free icecream. (It's the one used to scan the RSVP QR code)2) Visit the Colour Palette SCOOOP Booth at Somerset Youth Park (Beside Somerset MRT / Opposite *SCAPE) on 16 / 17 / 18 December, as part of SOMERFEST 2022.3) Scan the VIPPASS REDEMPTION QR Code and show our staff the TQR Banner and collect your FREE Icecream! It's as easy as 1, 2, 3!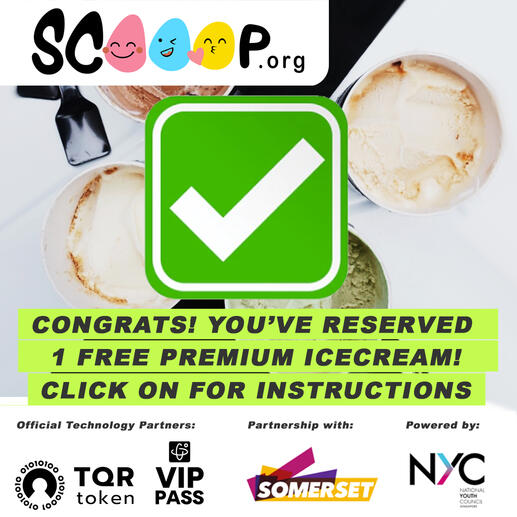 A REDEMPTION QR CODE WILL BE PROVIDED ONSITE TO VALIDATE YOUR FREE ICECREAM COLLECTION.
Our Official Technology Partners, TQR Token and VIPPASS bring you an anonymous, safe way to claim and redeem rewards without sharing your personal data. It's an innovative new technology that creates a 'virtual token' record on your device, that is used as a countercheck for redemptions.Please help us share this FREE ICECREAM Redemption Challenge with your friends too by forwarding the RSVP URL or inviting your friends to scan the RSVP QR Code. 1000 cups of Free Premium Icecream will be given away!